By Akshaj Mehta & Krista Chouang
Staff Writers | The Pacific Times
2020 has been an eventful year that affected not just America, but the entire world. Here's a look at some of the highlights: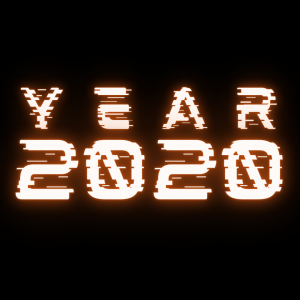 January
January started off with wildfires in Australia, which burned 46 million acres of land, according to NBC News.
American professional basketball player Kobe Bryant and his daughter Gianna Bryant died on Jan. 26 in a helicopter crash, according to BBC.
The 45th president of the United States, Donald Trump, had an impeachment trial, the third  president ever to do so. The trial started Jan. 16 and lasted until Feb. 15.
March
March is when the COVID-19 pandemic reached America.
The World Health Organization announced the virus was a pandemic on March 11.
On March 13, Natomas schools were told they were to take three weeks off as spring break. School campuses remained closed for the rest of the school year.
April 
In April, a crisis version of distance learning began at NP3. At NP3, there were no "official" class times and only non-live work was assigned.
May
In May, NP3 school year finished. Eighth graders had their promotion ceremony on May 21 and seniors had their graduation ceremony. Both were drive-thru events where families were encouraged to decorate their car, and eighth graders proceeded with the NP3 Middle School tradition to walk across a plank, symbolizing their passage from middle school to high school. The high school students received their diploma with social distance on May 30.
June 
In June, the Black Lives Matter movement gained traction due to the death of George Floyd and others such as Breonna Taylor and Elijah McClain, who were unarmed when killed by law enforcement. According to the New York Times, BLM protests peaked on June sixth with "half a million people turned out in nearly 550 places across the United States." The protests continued into July and the following months.
Protests against police brutality in Sacramento began after the video of George Floyd's death on May 25 circled the internet. According to ABC10 News, in one incident, 20,000 protestors filled the streets of downtown Sacramento, forcing roads and railways to close. Three arrests were made, nine police officers were injured, and several stores were vandalized and broken into, reported the Sacramento Bee. Protests continued to take place in downtown Sacramento starting from June 3.
August
In August, the 2020-21 school year began. Students picked up textbooks and supplies the first week of August including chromebooks and hot spots. A more structured version of distance learning with live classes and non-live work began.
On Aug. 4 in Beirut, Lebanon, an explosion equal to 500 tons of TNT killed 178 people and injured and displaced thousands more, according to the World Health Organization.
The first California wildfire started burning Aug.16. According to the Center for Disaster Philanthropy, as of Dec. 3, there were "9,279 fire incidents in California with 4,197,628 total acres burned."
American actor Chadwick Boseman, well known for his role as Black Panther in the Marvel Studios, died from stage 3 colon cancer on Aug. 28, according to the New York Times.
September 
NP3 students participated in Club Rush on Sept. 16 to preview clubs which continued virtually during distance learning.
Supreme Court Justice Ruth Bader Ginsberg died Sept. 18 from complications of metastatic pancreatic cancer, according to NPR.
Students took their midterms on the week of Sept. 21.
October
Campaigning for the Presidential Election picked up speed. Debates between President Donald Trump and Democratic nominee Joe Biden looked different because of the pandemic. Debates were held with minimal in person attendance and physical distancing. The second debate was cancelled due to the President being diagnosed with COVID-19.
NP3 High also had their first in-person event of the school year on Oct. 28. A drive-thru called Hallowednesday took place in celebration for Halloween where families could enter a car-decorating competition and enter to win a raffle.
Justice Amy Coney Barrett was appointed by the Senate into the Supreme Court on Oct. 27 following the death of Justice Ginsburg.
November
Nov. 3 was election day. Democratic candidate Joe Biden was the projected winner by the Associated Press.
On Nov. 13, record breaking typhoons hit Cagayan Valley in the Philippines, causing floods and landslides that displaced over 300,000 people, according to Filipino news website inquirer.net.
On Sep. 27, a set of farm reformation laws were passed in India that would allow large private companies to take over the farming industry and leave over 263 million farm workers jobless, according to CNN. These laws sparked protests in late November that were evidently the largest protest in world history as 250 million protesters stood for 24 hours outside New Delhi, according to Slate.
December
Gov. Gavin Newson issued a regional stay-at-home order on Dec. 10 that is supposed to remain in effect for three weeks, according to Sacramento County.
NP3 High's Visual and Performing Arts showcase, also known as the VAPA showcase, streamed live on Youtube on Dec. 11. The showcase featured submissions from students and staff with the themes reflection and resilience in 2020.
On Dec. 14, the first ever COVID-19 vaccines were administered to healthcare officials.
Joe Biden was confirmed to be the 47th President of the United States by the electoral college.
In December, students took their first term finals.