By Christopher Loupeda
Staff Writer | The Pacific Times 
Updated Jan. 28, 2021*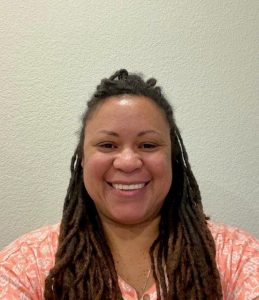 Passionate, loyal, and funny, Rosalie Ness is a new educational specialist at NP3 High this school year. She works with students who require more help to make sure they meet their academic goals.
Ness has been teaching for over 20 years and has a Masters in Education from Hardin Simmons University. She also has a degree in sociology from Cal State Northridge. However, going into education wasn't her initial plan.
"I actually trained to be a Navy Seal at the end of high school," Ness said. Her father was a Navy Seal and Ness felt inspired to either follow the same path or even become an FBI agent.
In college Ness participated in activities, "I was on the track team," she said.
Ness participated in the javelin throw and added, "I also did shot put…but javelin was my main thing." She no longer does track but enjoys playing disc golf in her free time.
Ness is originally from San Diego. She has visited Mexico often, especially when she worked for a college travel company. She still tries her best to go back today. Her company would take colleges to Mexico and explore. Ness was able to speak Spanish but has lost some of it since going to the United States.
In her downtime, Ness likes to read. She also has a daughter and enjoys the outdoors with her. Her favorite TV show is "The Walking Dead" although she says it is not as good as it once was. She listens to Tracy Chapman, an American Folk singer. Her favorite movie is "Empire Strikes Back," an installment in the "Star Wars" series.
---
*This article was updated to correct Ms. Ness's place of birth.