By Nayab Mehmood
Staff Writer| The Pacific Times
NP3 Senior Joyce Tan's senior project is to help students figure out if a another person is considering suicide.
Tan originally thought of doing her project on the mental health of teenagers. This idea was inspired by the impact social distancing had on Tan and her peers. After having a discussion with her counselor, Kelly Clancey, Tan was directed to LivingWorks Start.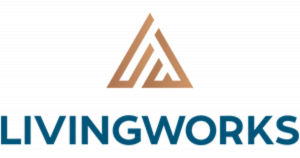 Tan partnered with LivingWorks Start to connect students with a 90-minute online training. This training can help students figure out whether someone around them is considering suicide. According to Tan, this may include a person distancing themselves or not acting as they usually would.
Tan asked NP3 High counselors to post a link in advisory Google Classrooms to a Google form. Students committed to undergoing the training when they filled out the form.
Tan then reached out to students who had completed the Google form. She shared details on how students could register for the training, which included the country code.
As Tan puts it, "My goal is to help guide teens specifically the high schoolers of our school to be more prepared for identifying/helping one who may be thinking of suicide."
"Students should be involved because just being able to assist someone in such a difficult situation is very essential towards their life. If just talking with a person can stop them from negative thoughts of death then I think it is a very essential skill for anyone to have…," Tan added.
Tan also plans on checking in with students after they complete the training to get their thoughts on it.
Students interested in completing the training may contact Tan for additional information.
For more information, email Tan at jt8510@nusdk12.org, call (916)-342-2328, or email Clancey at kclancey@natomasunified.org.