By Jack Fedor
Co-Editor | The Pacific Times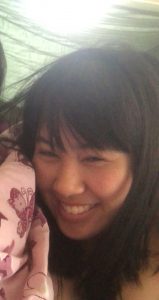 NP3 High student government vice-president Makaiae Gonzales has a green thumb.
"Pothos plants and lucky bamboo are by far the easiest plants I've taken care of," said Gonzales. "Give them indirect sunlight, and water them once a week in a pot or jar with room and boom, easy peasy,"
Gonzales was born in the San Francisco Bay Area and lived there until the age of two. She moved to Sacramento in 2005.
Gonzales enjoys NP3 High because of all the friends she has made and important lessons she has learned. Some of her hobbies include scuba diving, traveling and trying out new foods.
"The Philippines is my favorite place to travel," said Gonzales. "There is so much to do there and being able to connect with my culture is amazing. It's something a lot of people don't experience in their life, so I'm grateful."
Added Gonzales, "Sinigang is my favorite food I have tried, it is a sour broth soup. The Filipino soups are amazing and depending on the religion or part of the Philippines, every family has their own way of making certain foods. Lechón is also one of my favorites. I recommend trying it or lechón kawali. Lechón especially is great for parties where people like eating meat."
When it comes to favorite music Gonzales enjoys RnB, but she also has a soft spot for reggae.
In the future Gonzales wants to be a doctor, her two interests are in becoming a pediatrician or an OB/GYN.
"I wanna be a doctor because healing people is something I know I will enjoy and it will also provide self satisfaction knowing I'm giving people my best," explained Gonzales. "I know it is going to take a lot of time and dedication, but I'll work hard because I know I can do it.
"For about a year now, another main reason is that I really want to help human trafficking survivors by going on human trafficking missions. Being a doctor while doing so will be a great helping hand."