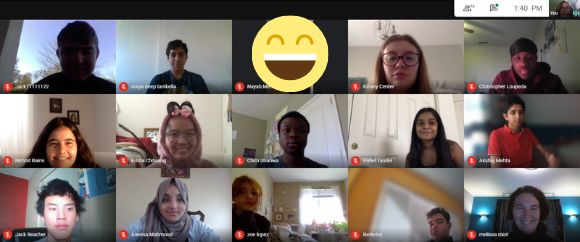 By Chim Unanwa
Co-Editor | The Pacific Times
The Pacific Times seeks additional staff members for the 2021-22 school year.
Journalism students write articles, discuss current events, and learn about what makes a good news story. The Pacific Times consists of staff writers, copy editors and editors.
Oftentimes, staff writers interview students and teachers in the NP3 community for their articles. Staff writer Akshaj Mehta liked learning about the staff's perspectives.
"I personally really enjoyed all the articles where I got to interview people, especially the staff," said Mehta. "It really gives you a different insight (and) you get to hear from a different perspective than just a student perspective."
Staff Writer Jireh Owen shared his experience.
"What prompted me to join journalism?" said Owen. "It was kind of simple, I wanted to pass the time, and not use computers too much."
In addition to writing articles, some students take on additional positions. Staff writer Krista Chouang enjoyed managing The Pacific Times's Instagram page.
"It was a fun way to get the word out, and I liked seeing how many people liked our posts and were interested in all the articles," said Chouang.
Occasionally, staff writers or editors tackle more in-depth "Special Projects" which involve multiple articles on a single topic. For example, this year The Pacific Times conducted an online survey and published an article about academic burnout.
NP3 Journalism started as an after school elective during the 2018-19 school year. Students who attend meetings and write articles can earn elective credit.
About half of this year's journalism students said they plan to participate in journalism during the next school year, too.
Over the past three years, NP3 journalism has met once a week after regular school hours. Specific days and times of meetings will be determined at the beginning of the 2021-22 fall term.
Students who are interested may contact n[email protected] for more information.
---
The Pacific Times on Instagram