By Nayab Mehmood
Staff Writer | The Pacific Times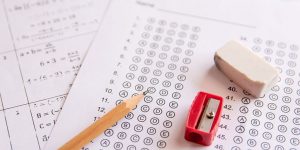 NP3 High School is hosting an PSAT and SAT testing day for students on Oct. 13.
On this day, sophomore and juniors will take the PSAT and seniors will have the opportunity of taking the SAT exam.
NP3 High School will be paying for the exams. Seniors interested in taking the SAT had to complete an interest form by Aug. 31.
SAT scores will not be required by the University of California and the California State University for admission purposes. However, scores can be used to apply for scholarships and to meet placement requirements.
For more information, visit The University of California's and The California State University's websites.
Seniors who plan on applying to private colleges and out of state colleges are advised to check in with those colleges to find out more about their admission requirements.