By Nimrat Bains
Staff Writer | The Pacific Times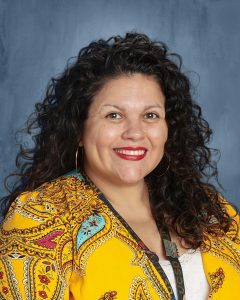 Beginning her first year teaching at NP3 High, Sasha Guzman is the new Social Justice and Peer Mentor teacher.
Guzman moved from Los Angeles to Sacramento in 2021.
"This is my 19th year teaching but my first year in Sacramento," said Guzman.
Guzman received her masters and teaching credential at University of California, Los Angeles. She also received her school administrative credential at California State University, Dominguez Hills.
Growing up, history was her favorite subject. Originally, Guzman wanted to go into education from a young age. "I always wanted to be a history professor," said Guzman.
Guzman is grateful to be working with high school students because she can teach everyone. Guzman wanted to teach all students, not just those fortunate enough to attend college.
Guzman's hobbies include traveling, going to concerts, museums, reading, and spending time with family. Her favorite places to visit were Peru, Cambodia, and Mexico.
When asked about her traveling activities Guzman said, "I did Machu Picchu, I took the bus down but we didn't take the bus up…I also hiked a volcano in Nicaragua and surfed down it."
Guzman loves all seafood, spicy Mexican and Indian food. While talking about favorite foods Guzman said, "I've gone to countries just for the food, like Peru was just for the ceviche,"
"I'm enjoying teaching in a diverse community for the first time and having students who are really open to teaching me about their culture," said Guzman while talking about NP3. "It makes me feel embraced, welcomed and supported,"
"I'm really grateful to be at a school like NP3," said Guzman.