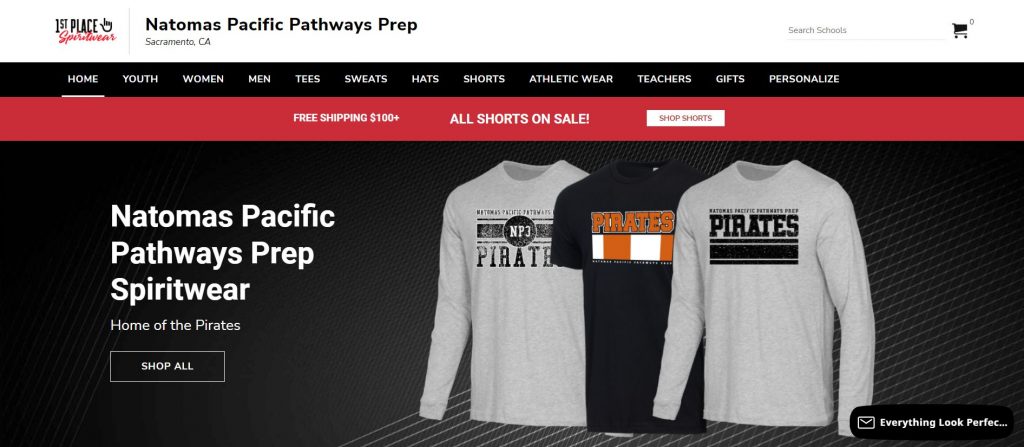 By Guy Gong
Staff Writer | The Pacific Times
NP3's spirit wear store provides an online site for families to shop for merchandise.
NP3 has partnered with 1st Place Spiritwear, a company that specializes in school apparel, to provide the high school, middle school and elementary school with a variety of wearable items, with the exception of tank tops, in sizes from youth small to adult 5XL.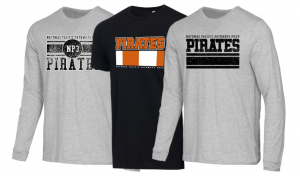 The spirit wear store launched in November. So far, the high school has logged between 60 and 70 orders and the elementary school more than 100 orders.
The goal of opening the online spirit wear store was to have one site where parents and students can purchase NP3 merchandise which did not have to be managed by NP3 employees. In the past, the school would order spirit wear in bulk and sell it at the snack bar. This took staff time and there often would be a surplus of merchandise.
With the online spirit wear store, people can buy merchandise from the site and have it shipped directly to their house. The site also has the option to personalize clothing with words, names and graduation dates.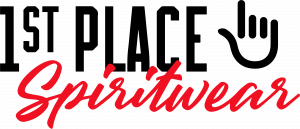 1st Place Spiritwear created all of the designs on merchandise based on the school's mascot and colors. To date, NP3's student government has had little involvement in the spirit wear store, but may help promote merchandise on Instagram in the future.
The online spirit wear store often has sales and different promotions, depending on the season or holidays. The store also changes its designs and styles periodically. Currently, all shorts are 20% off and shipping is free for purchases over $100.
A large kickoff sale is expected at the beginning of the 2022-23 school year.
CLICK HERE to visit NP3's online spirit wear store can be found.