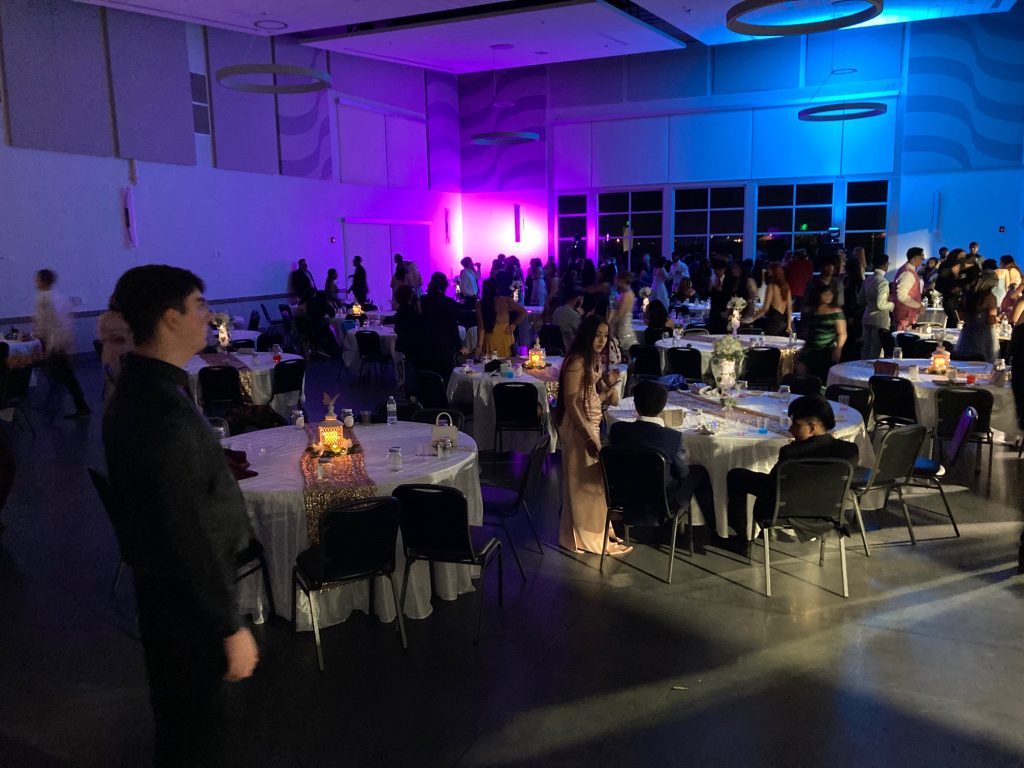 By Jack Fedor
Co-Editor | The Pacific Times
NP3 High School hosted their first prom for juniors and seniors since the spring of 2019.
The prom was also the first event held at the new North Natomas Community Center & Aquatics Complex which opened to the public on April 23, 2022.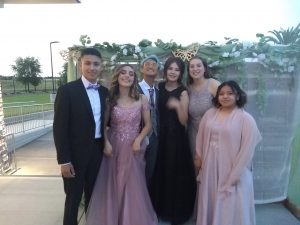 "It's nice to see everyone together without our masks," said NP3 junior Katelyn Dumag. "I am really enjoying this event as it is one of the biggest events that we have had in a while."
About 200 students from NP3 and other area high schools attended the three and a half hour event. The prom featured a DJ, desserts and drinks, a photo booth and a selfie spot where students could take their own photos.
In order to attend prom, students were required to be vaccinated against COVID-19 or be tested for COVID-19 prior to the event. Seniors were also required to have good attendance.
"I am surprised that they had such a large event because the COVID thing was strict at NP3," said NP3 sophomore Lana Le.
Student guests from other schools said they enjoyed the event.
"I enjoyed seeing some of my friends at NP3 and I think that the event was fun," said Inderkum junior JB Mojado.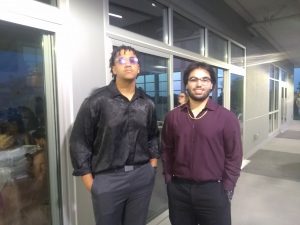 Natomas Charter PFAA senior Delayne Joyce commented on the open space at the venue.
"…this prom is cool," she said.
Some students also commented about the aquatics center being an addition to the region.
"I am going to come to the aquatics center during the summer," said Mathew Dorokhin, a NP3 junior. "I think it is in a great area."
During the event, juniors Naysa Cinquegrana and Kinsey Center and seniors Katelyn Tran and Anthony Thang were crowned "prom royalty."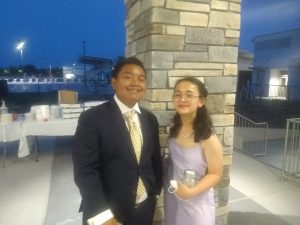 Juniors nominated for prom royalty also included Taneet Bains, Diya Kumar, Esha Kumar, Jair Sanchez and Samantha Quiliang and seniors who were nominated included Benjamin Chisum, Rudy Chavez, Alisa Rodriguez and Haley Rose.
Students were nominated for prom royalty through a Google Form and top nominees were voted on during junior and senior advisory.
"I am kind of sad that I did not win," said Chisum. "But I like the sash that was given to nominees as it is the senior colors."
Not everyone's first choice for prom royalty won.
"I am severely disappointed that Taneet (Baines) did not win prom royalty," said Hayden Hein, a NP3 junior.
Some students said they enjoyed the prom, but thought improvements could be made for next year's event.
"I like seeing friends and dancing, but the music could use some work," said NP3 junior Makai Gallon, who said his song requests were not played during prom.