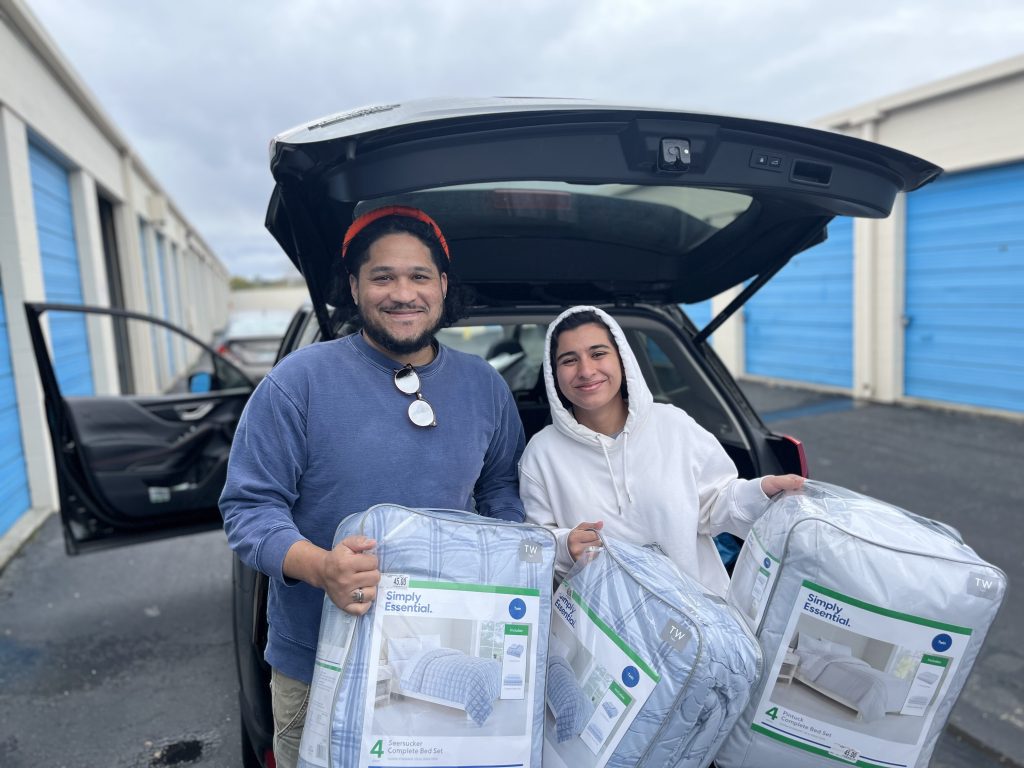 By Alexis Kobane
Copy Editor | The Pacific Times
NP3 High School's Refugee Resettlement and Relief Club held a month-long, schoolwide donation drive to support refugee families coming to America.
The club partnered with local nonprofit organization Opening Doors, which is a refugee resettlement agency. The club collected donations of items that were most important to Opening Doors at the time, which include school supplies and new bedroom items like pillows, sheets and bedding.
"When aid groups and support groups help refugees out they are given just a barebones apartment, ceiling, floor and walls, that's it. So, they rely on donations of people to fill in the rest of the needs for the apartment," club advisor Jonathan England said.
Club leader Hadia Ahmad said that the club received some generous donations. Ahmad did not expect for many bedding sets to be donated, but a total of 40 bedding sets were collected and donated.
Once the donation drive was over, the collected items were delivered to Opening Doors's warehouse. They were then taken to an apartment complex which houses refugees in Sacramento and given to those who needed the supplies.
This is the seventh year NP3 High has helped donate to local organizations to support refugees coming to America.
No donation was considered too small. "Even if it's one thing, I think everything will impact someone in some way. By the end of this, we hope to have enough to make a difference," Ahmad said.
The donation drive ran from Feb. 13 to March 10.