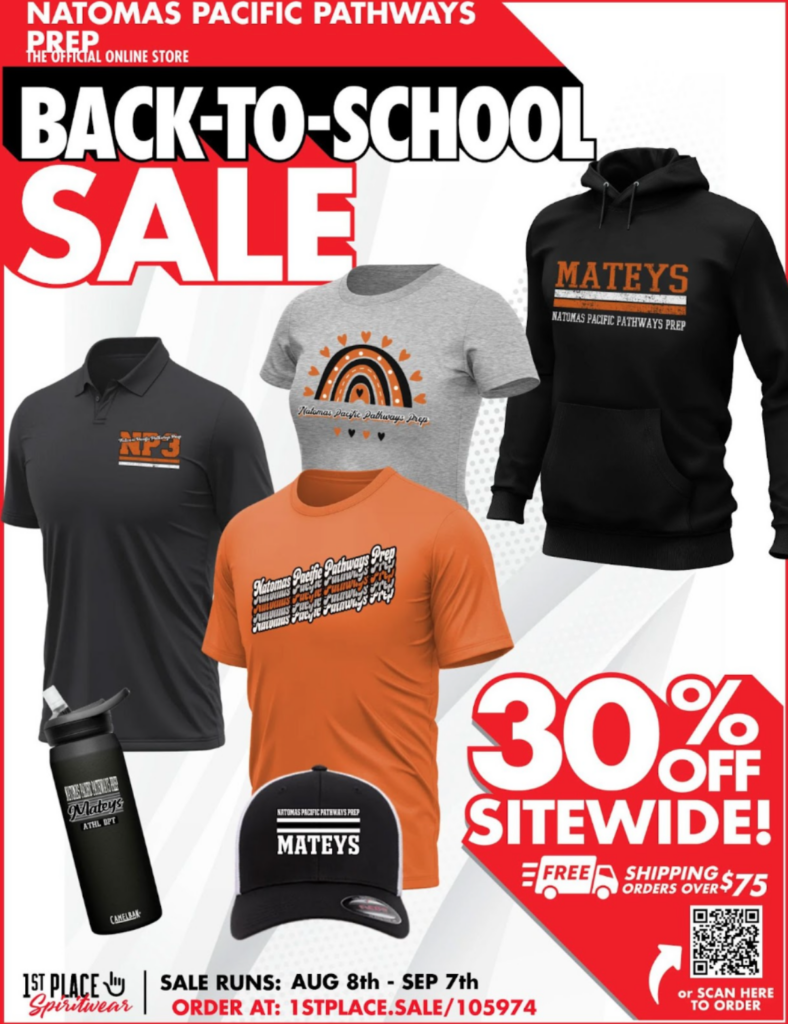 By Krista Chouang
Editor | The Pacific Times
NP3's back-to-school merchandise sale ends Thursday, Sept. 7.
All spirit wear items on the site are 30% off. Orders over $75 are eligible for free shipping.
Merchandise includes t-shirts, long sleeved shirts, hoodies, sweats, hats, pajamas, bags, and more with various designs featuring NP3 Pirates.
To buy the merchandise, visit https://1stplace.sale/15231.