By Analia Orozco
Staff Writer| The Pacific Times
NP3 has many resources available to students interested in college after graduating high school, such as workshops, college fairs and tutorials.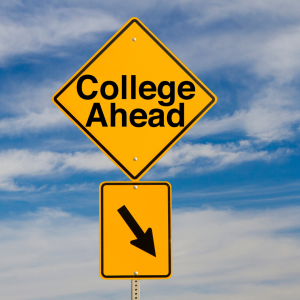 On Feb. 15, NP3 is hosting an Academic Advising Student Showcase and College Fair.
During the event, the NP3 gymnasium will be set up half as a student showcase and half as a small college fair. The half that is a student showcase consists of different clubs and organizations. In the past, some of the seniors who completed senior projects also participated.
The half that is the college fair consists of about 10 colleges. Normally, invited are a few University of California schools, California State Universities, local community colleges, and private colleges.
For three days in the summertime, on July 18-20, NP3 hosted their 13th Annual College Exploration and Application Prep Seminar for all rising seniors.
Colleges such as the University of California, Davis, California State University, Sacramento, and out-of-state colleges and universities are invited to these workshops to talk to NP3 seniors about different aspects of college. Typically, two to three college representatives from each school come to NP3. As for this year's three-day summertime workshop, the University of Nevada, Reno was the only college to attend.
Aside from the college workshop in the summer, college application workshops for seniors are offered during Tuesday tutorials from August to November. These workshops cover different topics during each session, such as UC applications, UC personal insight questions, Common Applications, and CSU applications.
On the PSAT day last month, NP3 counselors held three workshops for seniors covering details related to CSU applications, UC applications, and the Common App for private and out-of-state applications.
When asked why on-campus college visits are significant, NP3 counselor Kelly Clancey said these visits are important for students to learn about all college has to offer.
"I think that these types of visits are important for students to get that college-going identity, to see themselves, to hear from the colleges, to learn about really unique programs, and start getting excited about all their different opportunities," Clancey said.
Clancey shared that usually students will hear about the UCs and CSUs but not know a lot about them. She believes that attending the Academic Advising Student Showcase and College Fair is the best way for students and families to be wise consumers to know what their options are at those universities, how to get there, and that there are many different ways to get a bachelor's degree from a university.