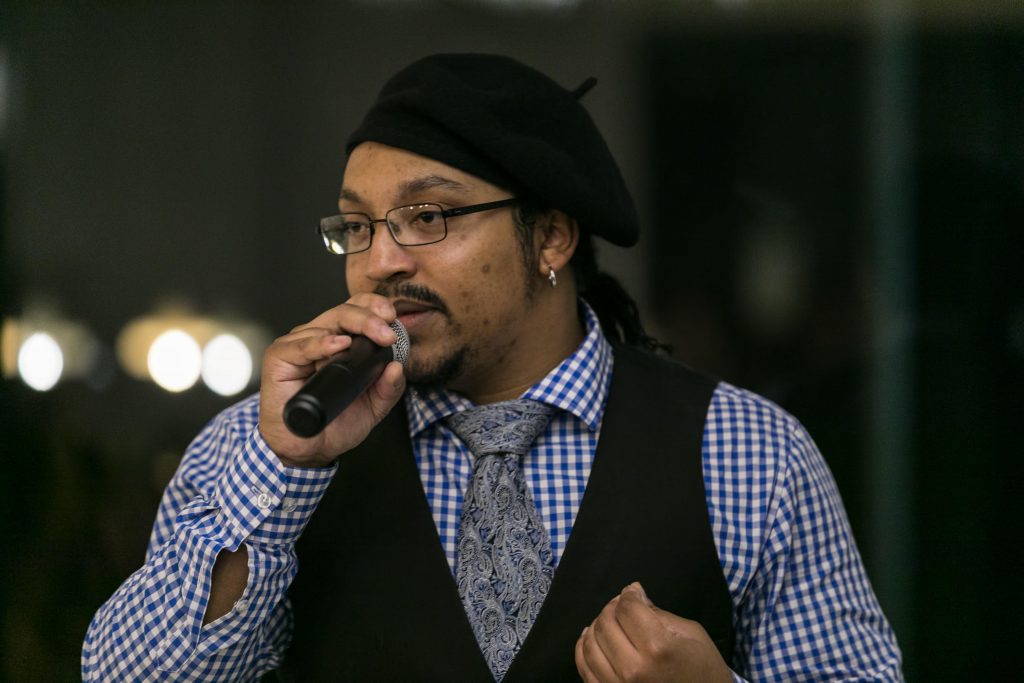 By Christopher Loupeda
Copy-Editor | The Pacific Times
Jeremy Greene is a warm person who welcomes all who walk into his office with positivity and support.
"I'm passionate about trying to help people discover who they want to be," Greene said. He likes "reminding people how amazing they are" and enjoys guiding others towards happiness and peace.
Greene has been the psychologist for NP3 Elementary, Middle, and High school since 2019. While his job mainly focuses on NP3, he helps out other schools in the Natomas Unified School District whenever his support is needed.
"Your school counselors do a great job in terms of social and emotional counseling," Greene said.
He explained that his job supplements the work of counselors and provides extra support to students through "crisis intervention" and by assessing learning disabilities within students. His job focuses on growth opportunities for individuals and provides more therapeutic approaches to conversation.
"I was always interested in NP3," Greene said. He was able to visit the school before receiving a full-time job and immediately felt a connection. The NP3 staff welcomed him with "open arms" and Greene enjoys the "community vibe" and positivity of staff members. He also explained that he likes the school's focus on social justice and the classes they provide to students to explore the topic.
Before his time at NP3, Greene worked at the retail chain Eddy Bower, volunteered at Theodore Judah Elementary school in Folsom, tutored English at Folsom Lake College, and more. He also worked with the Natomas Unified School District from 2012 to 2017 where he focused mainly on supporting students at Natomas High school.
Greene also worked overseas at Shanghai American School, in Shanghai, China from 2017 to 2019.
"I learned Chinese for about two years out there and I still take lessons to this day," Greene said. "I understand more than I speak though," he added.
"With all of those jobs, a common component is working with humans, understanding human behavior, personality, and also seeing the kind of intricacies that relate to our society as a whole," Greene reflected.
Despite his variety of job experiences Greene admits, "In a lot of ways, customer service was probably the hardest, but at the same time it prepared me for what I'm doing here today."
"It's funny, I always wanted to be a psychologist," Greene said.
Growing up, Greene was always told he gives good advice and that psychology suited him. His father, a former math professor at Folsom Lake College, inspired him to get a job in a school setting. These combined experiences made Greene set his mind on becoming a school psychologist.
Greene's family is from Baton Rouge, La. but he grew up in California. He is the oldest of five children and today his immediate family lives close to his home in West Sacramento. Family is important to Greene and he feels like they keep him grounded and prevent him from being burned out.
Greene went to Folsom Lake College and received Associate of Arts Degrees in Social Sciences and General Education Studies. He then transferred to the University of California, Davis and received a Bachelor of Arts in Psychology with a minor in African Studies in 2008. Greene also received a Master's from California State University, Sacramento in Education and specialized in school psychology. Currently, he is pursuing a Doctorate in Education at the University of Pacific.
In his free time, Greene enjoys writing, poetry, performing, making music, sports, weightlifting, and reading.
Greene has life goals of being happy and being a leader. He wants to create a life and a legacy that he can look back on in the future and be proud of.