By Nayab Mehmood
Staff Writer | The Pacific Times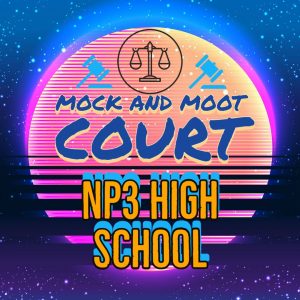 The NP3 High School Moot Court Team successfully completed round two of competitions on March 9.
NP3 High School's Moot Court Team competed against the Moot Court team of Bella Vista High School.
"Congratulations to the Moot Court team for another strong showing last night against Bella Vista!" read NP3 High student government announcements.
Members who competed included freshman Pahel Tandel, sophomore Nimrat Bains, freshman Jireh Owen, and senior Dilraj Gill.
The next round of competitions is set for tomorrow, March 11, according to the weekly student government announcements.
For more information on how to watch the virtual competitions "live," contact teacher Staci Osborn, who coaches the NP3 Moot Court Team.
"Come watch to support your friends and check it out if you're interested in joining next year!" reads the announcements.