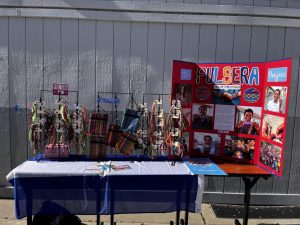 By Tayeb Rahman
Staff Writer | The Pacific Times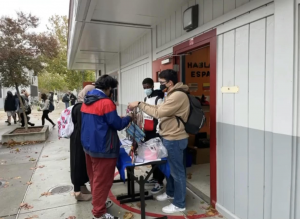 NP3 High students in the Latinos Unidos club sold bracelets to raise $1,375 for the Pulsera Project.
The Pulsera Project is an organization that employs nearly 200 artists in Guatemala and Nicaragua with well-paying fair trade jobs. The Pulsera Project educates students on Latin American culture.
Latinos Unidos sold the bracelets during lunch outside of Dulce Hernadez's room to raise funds for the Pulsera Project. These bracelets were sold for $5 each.
Presidents Ximena Fransisco and Jasmin Perez explained that the Pulsera Project sent about 500 bracelets to sell on campus and all the proceeds went toward the fundraiser. The organization stands for Fair Trade Jobs, helps with community housing and employs 200 artists from Nicaragua and Guatemala who make the bracelets and help pay for their wages. 
The Pulsera Project provides jobs in Guatemala and Nicaragua where there is high unemployment and tough working conditions. If you want to learn more about this project you can visit https://www.pulseraproject.org/.